Medical Excellence
Together, we're building a<br/> better industry 
Medical Excellence
Together, we're building a
better industry 
Practice at the Top of Your License
We are committed to transforming the veterinary industry for the better. It starts with a promise to create better clinics, better experiences and better career development opportunities. 
Our Founder's Philosophy
We started the company with two main goals. First, to nurture and foster the human-animal bond. Animals are phenomenal for human beings and our well-being. They help humans overcome ailments, feel less lonely, and increase the overall quality of our lives. Especially during the pandemic, people have realized how important that relationship is. We feel fortunate to support that bond and help pets (and by extension, their humans) live longer, better lives.  

Our other goal is to create a healthy workplace in the veterinary industry — to prove it can be done. With such high rates of burnout and unhappiness, it's clear the industry hasn't done enough to make it better. The goal is to create a healthy workplace culture, one where team members truly look out for one another. Whether it's covering a shift or assisting with a simple task, I want to make sure every member feels supported in their daily role and in their overall career path. Team members are the most important people in an organization — a happy team often translates to a happy client experience. We are driven by a core set of values and a mission, and a clear toolkit to help our team handle various situations and communicate with one another and with clients.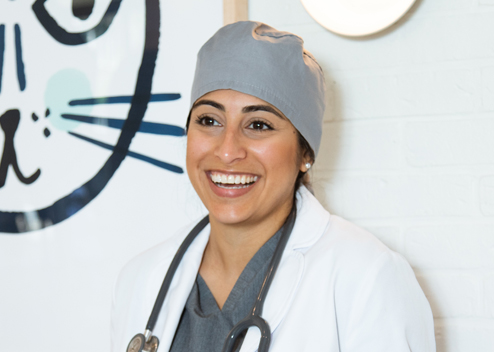 Dr. Zay Satchu, DVM
Co-Founder & Chief Veterinary Officer
Our Leadership Team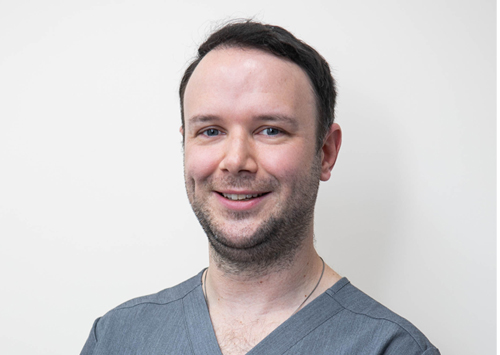 Dr. David Birse
DVM
Group Vice President - Clinical Operations
Dr. David Birse graduated from the Royal Dick School of Veterinary studies in Edinburgh in 2009. He has traveled and volunteered with animal-related charities, spending time spaying and neutering stray dogs and cats in both Mexico and Thailand. David has worked in the veterinary space for over a decade, in both clinical and leadership positions. In his current role, he leads a wonderful team of medical and non-medical professionals. David lives with his two little cats, Smitchens and Petunia.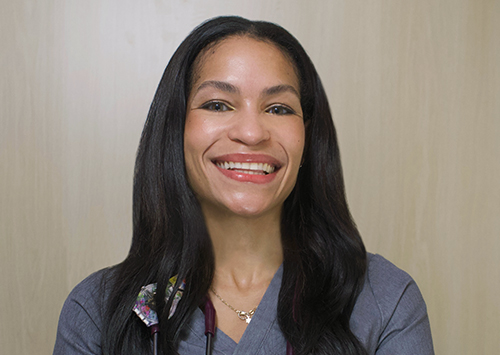 Dr. Renee McDougal
DVM, MPH, DACVS-SA
Senior Director, Medical Team Projects & Programs
Dr. Renee McDougall earned her undergraduate degree at the University of Pennsylvania and her degrees in veterinary medicine (DVM) and public health (MPH) from Cornell University. Following her DVM/MPH, she returned to NYC to pursue advanced training, beginning with a rotating internship at the Animal Medical Center (2016-2017), an orthopedic surgical internship with the Veterinary Orthopedics and Sports Medicine Group (2017-2018), and a surgical residency at the Animal Medical Center (2018-2021). Dr. McDougall has a special interest in orthopedic and minimally invasive surgery and a passion for population health, which is one of the reasons she came to Bond Vet. She believes that working side-by-side with our general practitioners to ensure holistic care for each and every pet is an essential part of building a healthier community with less need for surgeons like her.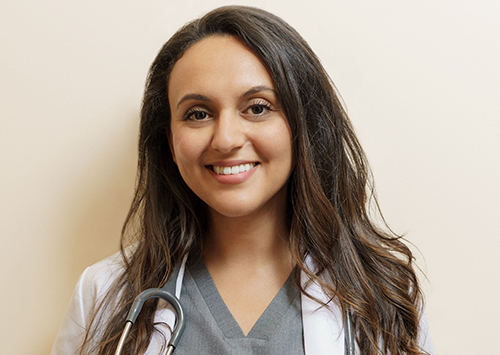 Dr. Gabrielle Fadl
DVM
Senior Director, Medical Team Projects & Programs
Dr. Gaby Fadl is an experienced general practitioner and was the first veterinarian hired by Bond Vet. Formerly the Director of Primary Care, she has always been highly focused on medical quality and patient safety. Dr. Fadl has a special interest in dentistry and maintaining the unique bond that people share with their pets through accessible veterinary care.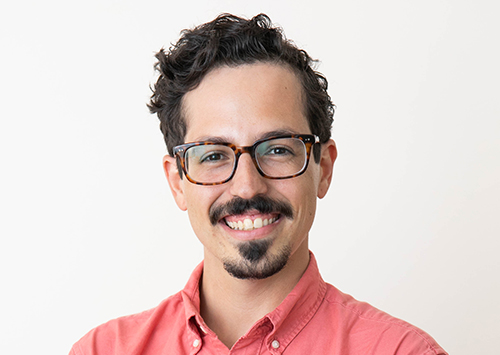 Jesse Longo
LVT
Associate Director, Nursing
Jesse Longo, an LVT based out of NYC has spent the last decade in the veterinary industry. He has spent his time practicing in specialty, emergency, general practice as well as a large focus on shelter medicine and providing communities with reliable access to care. He has a specific passion for nurse empowerment and continuing to push the boundaries of the veterinary space forward. Jesse has delivered accredited talks on topics focused around Veterinary Nurse Leadership and furthering utilization.
"I have the privilege of leading a remarkable team of medical and non-medical professionals across our rapidly growing clinics. Together with our visionary leaders and extraordinary team members, we are shaping the future of veterinary care."
Dr. David Birse, DVM
Group Vice President - Clinical Operations