Students and
New Graduates
Together, we're<br> building knowledge
Students and
New Graduates
Together, we're
building knowledge
The Future of our Industry
Vet students are the future of the industry. This is why we prioritize support and education for every one of our students as they learn, grow and evolve into well-trained and knowledgeable vets. We are actively combating industry burnout by examining the concerns that typically drive vets to dissatisfaction and supporting veterinary students to make sure they are always S.E.E.N.
Being S.E.E.N
SUPPORTED

... in their journey to become veterinary medical professionals through creating a community that provides opportunities to access mentorship, educational programming and fun social events.
EDUCATED
... on ways to become prepared and proactive in their career search through alumni-led programming.
ENGAGED
... to support their journey to fine tune what inspires them as veterinary professionals in order to prevent them from falling prey to industry pitfalls.
NURTURED
... to continuously learn more about the industry and clinical practice of veterinary medicine through case presentations and curated programs.
The MADE Program
MADE @ Bond is a fully-paid, 6 month intensive mentorship program for recent graduates, only at Bond Vet. Upon completion of the program, you will transition to a full-time veterinarian role.

The program provides mentorship, advancement and development of medical and soft skills with a strong, consistent focus on education. You'll be paid a competitive salary while getting extensive clinical training and mentorship to prepare you for the breadth of cases you'll treat in your veterinary career.
Bond Vet is not just a great place to build a career. We're a great place to build friendships, learn from others and enjoy what you do.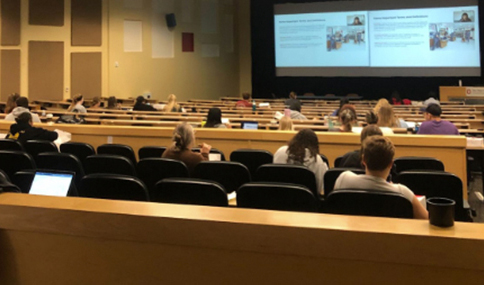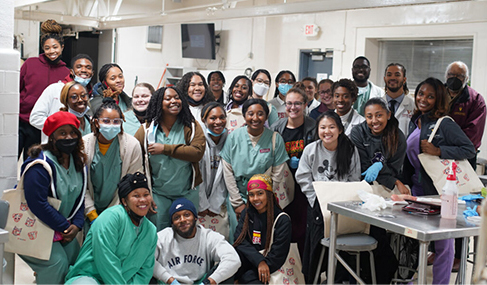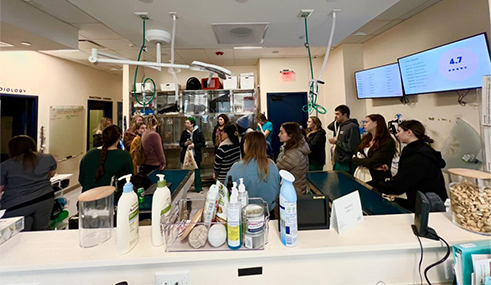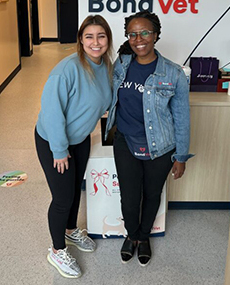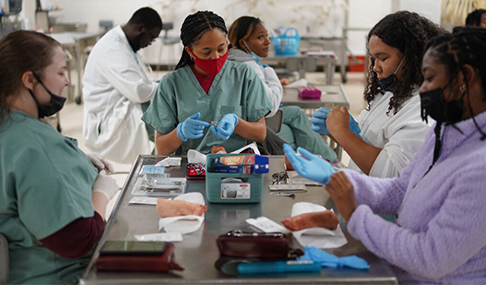 Student Ambassadors
The Bond Vet Student Ambassador Program is a great way for veterinary students to get a head start in their careers. As a Bond Vet Ambassador, you'll help to spread the word amongst students and faculty at your veterinary school, communicating more about what we stand for, how we work, our culture and our values. You'll also help to set up careers learning opportunities and social events on campus.
What do you get in return?
You'll benefit from exclusive mentorship and support for your own career development, as well as a nice little benefits package:
Fun Events
Competitive Stipend
Custom Swag
$5,000 Referral Bonus
Covered Admission Cost for Veterinary Conferences
Mentorship